Institute for Diversity, Equity, and Anti-Racism Leadership


IDEAL Academy
Image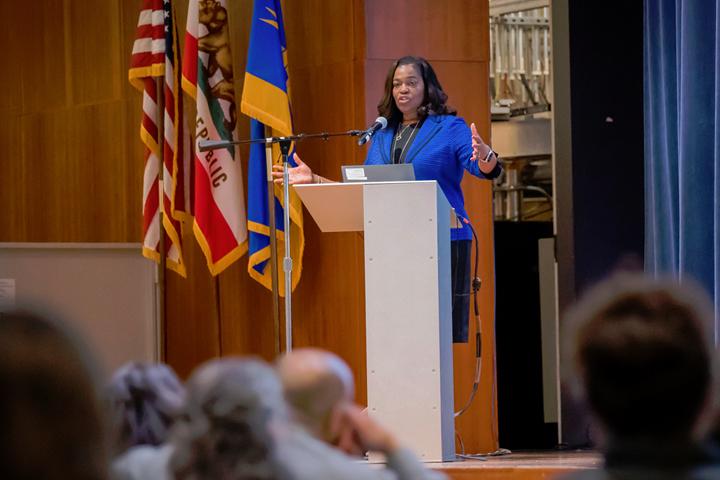 About Us
The program is designed for diversity leaders across UCSF with the goals of: elevating their work on inclusion, diversity, equity and anti-racism (DEIA); supporting their professional development with trainings and experiences in DEIA; and furthering education and scholarship on the history and impact of racism in the health sciences. Increasing the competencies of UCSF diversity leaders advances the goals of the Anti-Racism Initiative.
Image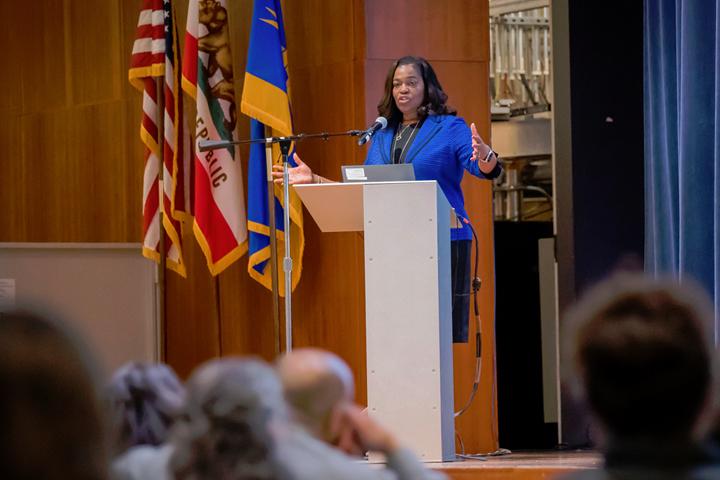 Image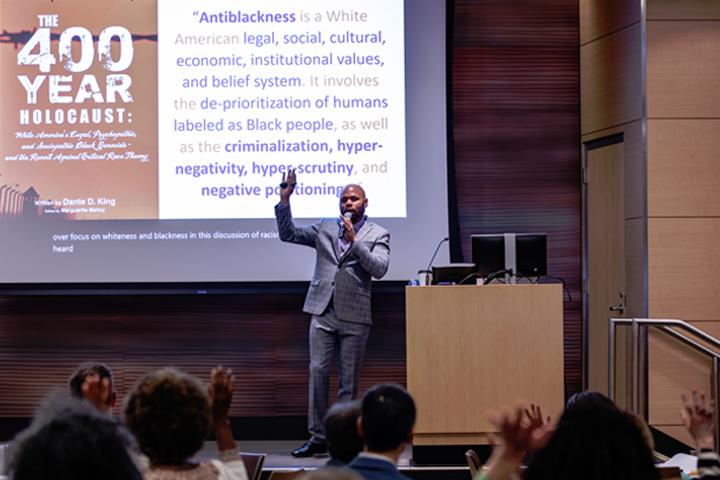 Image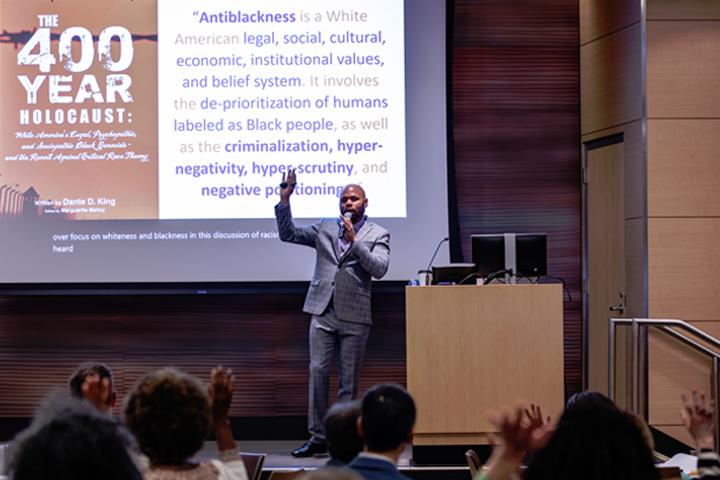 Curriculum
The IDEAL Academy aims to support UCSF diversity leaders through:
Career development and training to:

expand their knowledge beyond DEI
increase competencies around anti-racism and anti-Blackness for a more inclusive enterprise. In doing so, we further the goals of the Anti-Racism Initiative.

Codifying, highlighting and elevating their current work on DEI and anti-racism practice at UCSF.
Furthering education and scholarship on the history and impact of racism in the health sciences.
SESSION 1
Foundations of DEI infrastructure, policies & initiatives at UCSF
Climate at UCSF – results and reactions to the 2021 Climate Survey
Improving climate for 3 UCSF communities: transgender and non-binary, disabilities, and Black/African Americans
Importance of advancing DEI and how to support/advance the work
---
SESSION 2
DEI, Academic Advancement & Strategic Planning
DEI and the academic advancement process: acceleration in Department of Medicine
DEI within the Department of Neurology's strategic process
Leading with kindness
---
SESSION 3
Analyzing Anti-Blackness, White Racism, & White Supremacy Culture as American Value Systems
Historical and social foundations of structural racism and anti-Blackness in America
Modern-day impact on interpersonal communication and behavior
---
SESSION 4
Examining the History & Pervasiveness of Racism & the Practice of Anti-Racism in the Health Sciences
Describe the history of racism, scholarly activism, and REPAIR at UCSF
Demonstrate the pervasiveness of racism in health sciences
Define the practice of anti-racism in the health sciences
---
SESSION 5
A Changing Enterprise
Efforts in the diversification of faculty and managers
Effective communications and building collaborative relationships
Capstone Projects
IDEAL participants may further their engagement with IDEAL by choosing to collaborate on a Capstone project during the program. Guiding goals for the projects include leveraging diversity leaders' expertise in academic advancement, scholarship, and Anti-Racism Initiative programs, and elevation and standardization of contributions to DEI.
Cognizant of the common burden that minoritized groups face to advance this type of work, the IDEAL Academy provides diversity leaders protected time – within the confines of each of the sessions – and a small stipend to those who engage in this additional work.
---
Here are a few Capstone projects completed by our diversity leaders:
Developing standard criteria for accelerated advancement across departments.
TEAM: Alejandra de Alba Campomanes, Meghan Morris, Melissa Zimel, Starr Knight.
Developing DEI standard job descriptions for Department Diversity Leaders.
TEAM: Jean Calvo, Michelle Porche, Sanziana Roman, Stephanie Brown.
Inventory of DEI and Anti-Racism innovations across UCSF.
TEAM: George Taylor, Jose Gurrola, Odi Ehie, Sarah Garrett.
Participants
The inaugural group to graduate from the IDEAL Academy were 29 Department Diversity Leaders who have participated in the program from February to June 2023.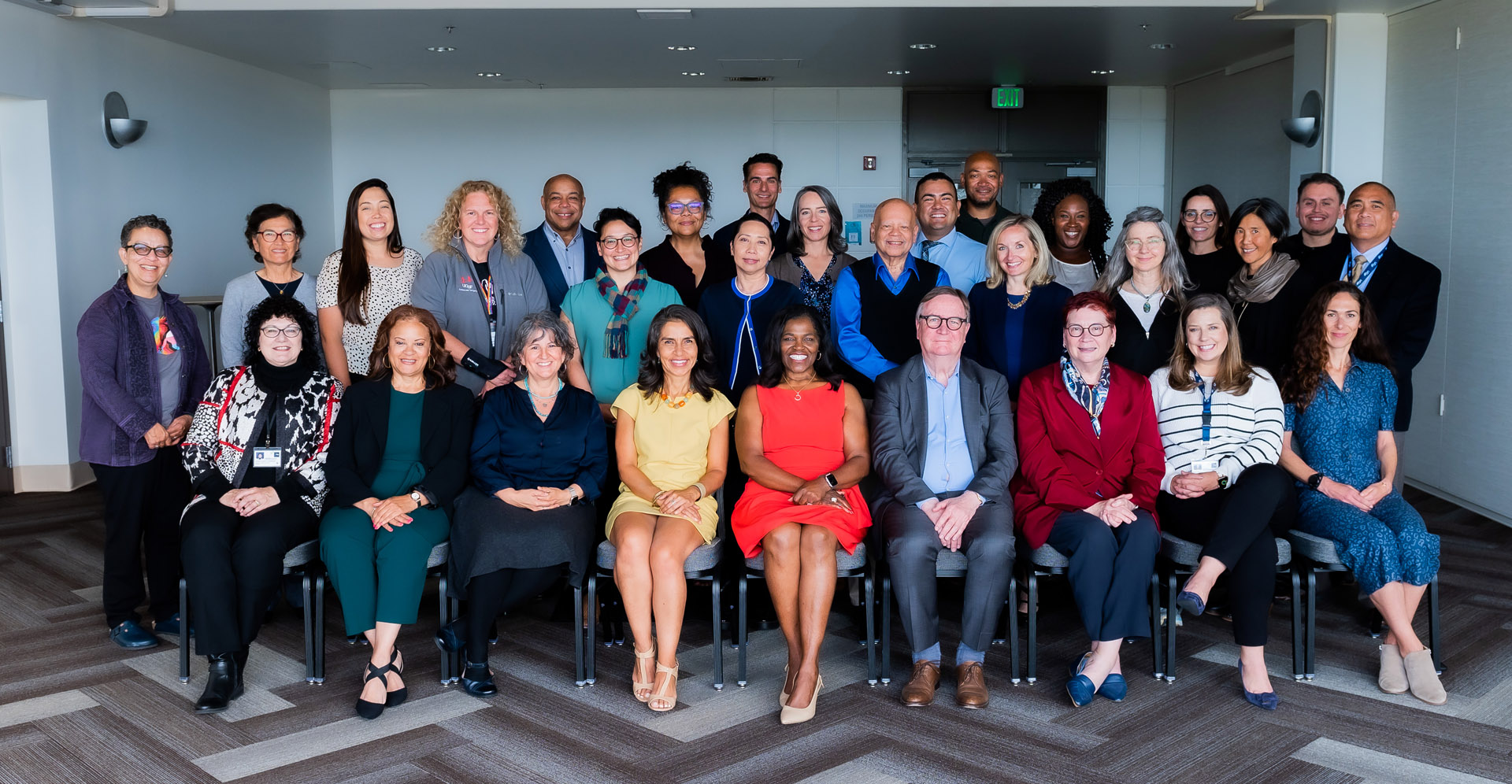 Testimonials
"The most useful part of the IDEAL Academy was meeting others in UCSF that are doing similar anti-racism work. It is great to meet others for support and…that I will partner with for future projects."
Khary Dvorak-Ewell
Undoing Anti-Black Racism Advisor,
Department of Psychiatry and Behavioral Sciences
"The IDEAL Academy gave me the wonderful opportunity to meet other people at UCSF who share similar concerns, life experiences, and visions for the future…I expect much more collaboration in the future across schools and am hopeful that we are more of a collective movement now."
Mica Estrada
Professor and Associate Dean of Diversity, Inclusion & Outreach,
School of Nursing
"The fact that both the community and education component were provided as part of my professional development in my role, and not on "extra time", highlights the way that DEIA leadership is valued at our institution."
Sarah Alba-Nguyen
Associate Professor of Medicine,
School of Medicine