Diversity and Inclusion Certificate Program
Launched in the fall of 2016, the Diversity and Inclusion Certificate Program (DICP) is a cohort model education course designed to further equip the UCSF workforce with knowledge and skills to support DEI initiatives and best practices. The Diversity and Inclusion Certificate Program focuses on exploring DEI concepts essential to enhancing an inclusive work environment through lecture, experiential and independent activities. To date, almost 200 people have completed the DICP program and there is a highly engaged alumni community.
---
Winter 2023 Cohort
The application for the Winter 2023 DICP Cohort has closed. To be added to the waitlist for our next cycle, email Tracy Garcia (tracy.garcia@ucsf.edu). For all other questions, contact DICP Facilitator Klint Jaramillo (klint.jaramillo@ucsf.edu).
---
Program Overview
The Diversity and Inclusion Certificate Program is open to current UCSF, UCSF Health, and Benioff Children's Hospital staff and faculty. To enrich the personal experiences and interpersonal interactions of participants, a limited number of applicants are selected to enroll in each cohort.
Application Requirements:
Personal Statement
Resume/CV
Approved released time by supervisor
Program Format and Length:
8-10, 2.5-hour virtual or in-person sessions spread across three months
2-3 hours of independent learning between sessions including required readings, supplemental readings, video and/or audio clips
A unique capstone project aimed to formalize knowledge and apply skills to further an inclusive campus climate
Attendance is mandatory and participants who are unable to attend the required sessions may be dropped from the course
A certificate will be awarded upon completion of the program during a graduation ceremony
Cost: Free
---
Learning Goals
To develop a more capable workforce by enhancing staff competencies and capacity relevant to diversity, equity and inclusion, in order to leverage these toward achieving and sustaining campus-wide excellence.
Specific objectives:
Understanding foundational concepts for Diversity, Equity, and Inclusion
Considerations and tools for creating an inclusive climate at work
Professional development
Contribute to the UCSF community by addressing unmet diversity needs
---
Facilitators
Facilitator
Director, LGBT Resource Center, Interim Director, Multicultural Resource Center
Pronouns: he/him/él
Co-Manager
Assistant Director, Multicultural Resource Center
Pronouns: she/her
Co-Manager
Assistant Director, LGBT Resource Center
Pronouns: she/they
Schedule at a Glance
Winter 2023 Course Schedule
February 22-April 26, 2023
Wednesdays, 2-5pm, via Zoom
| | |
| --- | --- |
| Session | Themes |
| Week 1 | Foundations of Critical Social Justice & Cultural Humility |
| Week 2 | Unconscious Bias, Privilege, Power & Oppression |
| Week 3 | Disability, Accessibility & Inclusion |
| Week 4 | Race, Ethnicity, Racism, and Anti-Racism |
| Week 5 | LGBTQ Liberation & Justice |
| Week 6 | Classism and the Myth of Meritocracy |
| Week 7 | Intersecting Movements & Strategies for Change |
| Week 8 | Navigating Harassment and Discrimination in the Workplace |
Image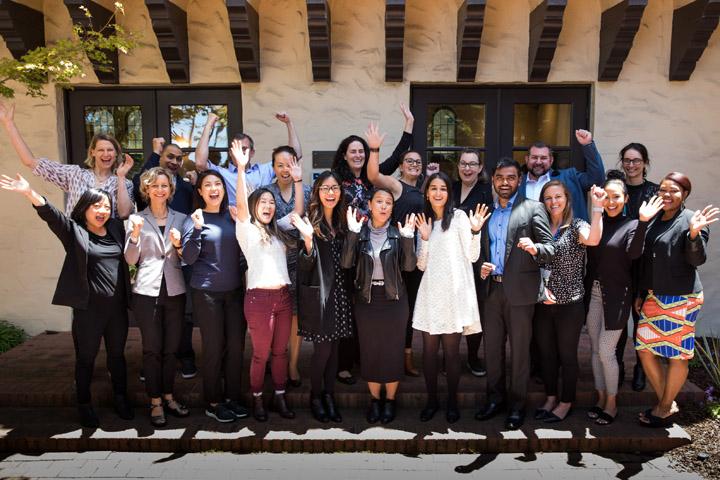 Image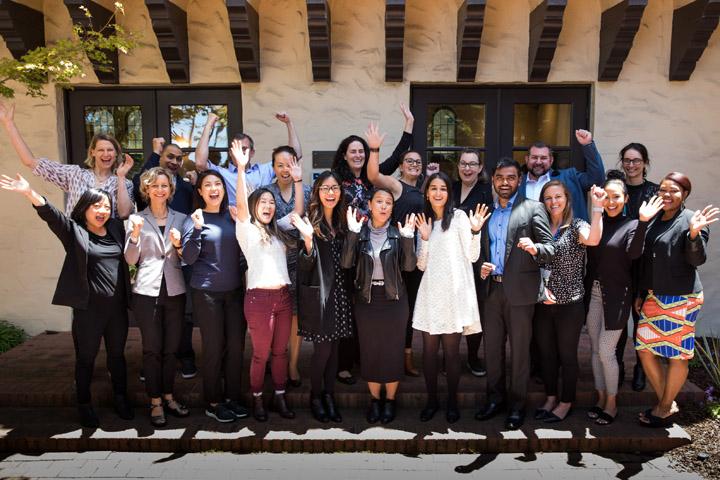 Alumni and Beyond
The Diversity and Inclusion Staff Certificate Program Alumni Group (DICP Alumni Group) allows graduates to continue their involvement with a community of graduates committed to supporting diversity efforts at UCSF. We offer regular group meetings that provide community-building opportunities for staff involved in diversity, equity, and inclusion efforts in their units and teams.
How do I get information about the application cycle?
We encourage interested applicants to check back on this web page and to join our newsletters for information on the next application cycle.
I applied to the program in a previous occasion and was not selected. Should I apply again?
Previous applicants who were not selected should submit a new application if they would like to be considered. Past successful applicants addressed each of the personal statement questions, including how they would incorporate diversity and inclusion work into their current role, spoke to their career goals at UCSF, and expressed an interest in bringing their learning back to their unit and/or department.
I'd like to hear from past participants about their experience in the program. How do I get their input?
Please reach out to the alumni group at DICPAlumniLeadership@ucsf.edu for questions about the program.
What if have more questions?
If you have any questions not answered here, contact DICP Facilitator, Klint Jaramillo (klint.jaramillo@ucsf.edu).